FlatEarthGifts
Flat Earth watch face. Digital
Regular price
Sale price
$25.00 USD
Unit price
per
Sale
Sold out

Attention! All models presented on the site you can only buy with cryptocurrency at a big discount. To do this, go to "contact us" or flatearthgifts@gmail.com
Digital Flat Earth watch face 
ATTENTION!!! This is not a watch- this is a digital dial for Samsung smart watches. Your very own Flat Earth on your wrist. The dial is crafted with stunning attention to detail. The sun and moon are in position according to the time zone in which you are located. You know the Earth is flat. You should have a watch face like this. Download and enjoy. This is not a watch- this is a digital dial for Samsung smart watches.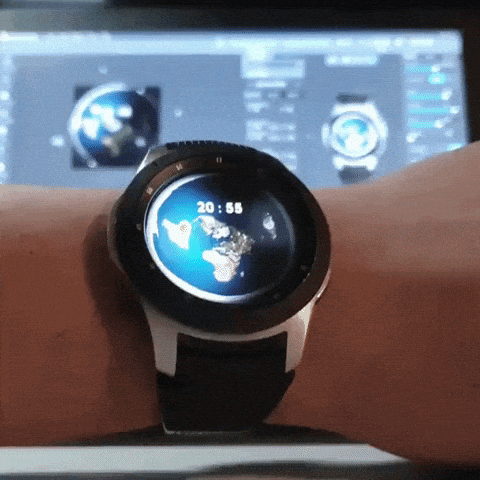 You will receive the files for the samsung smartwatch Galaxy Watch 4 series and other series. The dial is of two types. The first with a dial location for America. Second for Europe. Welcome to Flat Earth society. 

To install, you need to install "The Watch Face Studio app" for the  Galaxy Watch 4 series and "Galaxy Watch Studio" for the rest. Both Galaxy Watch Studio and Watch Face Studio are free to download on the pc/laptop
By using the Watch Face Studio/Galaxy Watch Studio, you need to:
1. Download the HFS/GWD. file I sent you
2. Click the top left button and then open the file I sent you
3. On the top right side of the software is a button that says "run on device". Click on it
4. Connect to the same IP as the watch
5. From the settings of your watch, choose "Debugging ON"
6. Then, on the same button "run on device should appear your watch. Click on it and that's it
Share
We are looking for people to appear on our podcast, people who consider themselves "Flat Earthers". We had a debate about the topic but could not find anyone knowledgeable about the science behind the notion of a flat earth. Would you be interested in a guest spot on a future show?
It works great! The detail is at the highest level.
Great dial. I've wanted one for a long time.
I made a gift to myself, thank you. I have been looking for such a dial for myself for a long time. Great job.